Technology
Sex Robots Popularity is Increasing Day by Day, Does True Love End?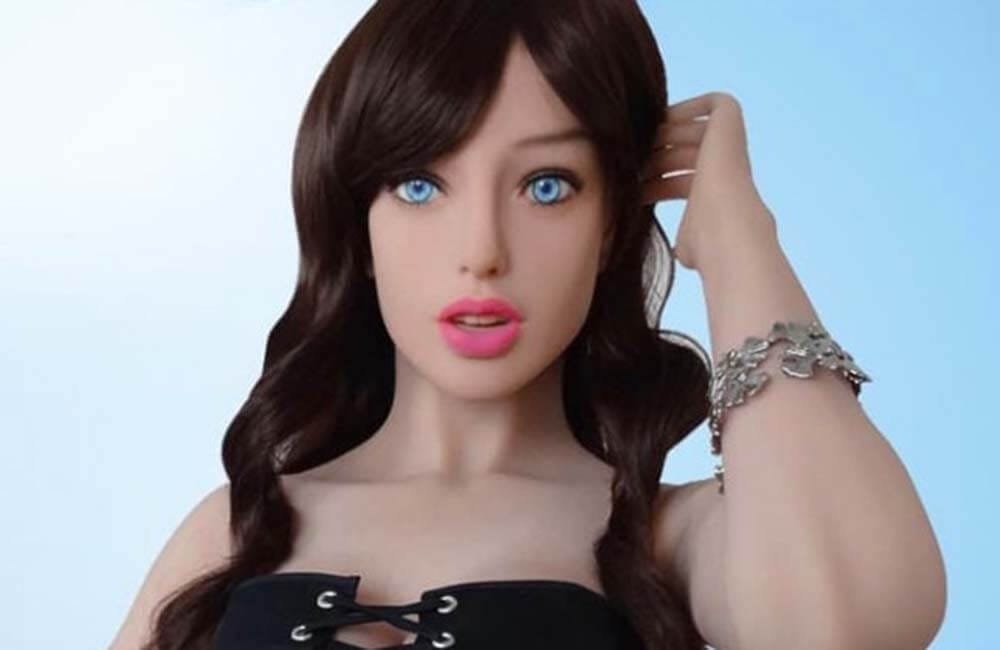 Sex robots are on the agenda these days. Day by day more smarter, more affectionate, more sexually robots are made by people. In recent years there have been many developments in sex robots. The demand are increasing day by day, we ask the question inevitably "Will real love end, real relations will not happen in the future".
First, let's talk a little bit about the concept of "teledildonic". This term is used for online sex toys. Today's sex toys are not just offline. They are increasingly intelligent and interacting over the internet.
Stanford University, in 2015 as a result of a research conducted by people close to technology could explain. Already in 2015, the RealDolls sex doll was offered for sale at a price of $5,000 and sold over 5,000 in those years. Manufacturer, 2017 can follow the command of these toys has developed a model has artificial intelligence and can speak models. The developed system's price was $10,000.
The company's founder David Mills says women have been using sex toys for 50 years, but men are still hesitant about it. Mills, "We have to fix this. I am the Rose Parks of sex dolls. Men will no longer be able to sit behind the bus."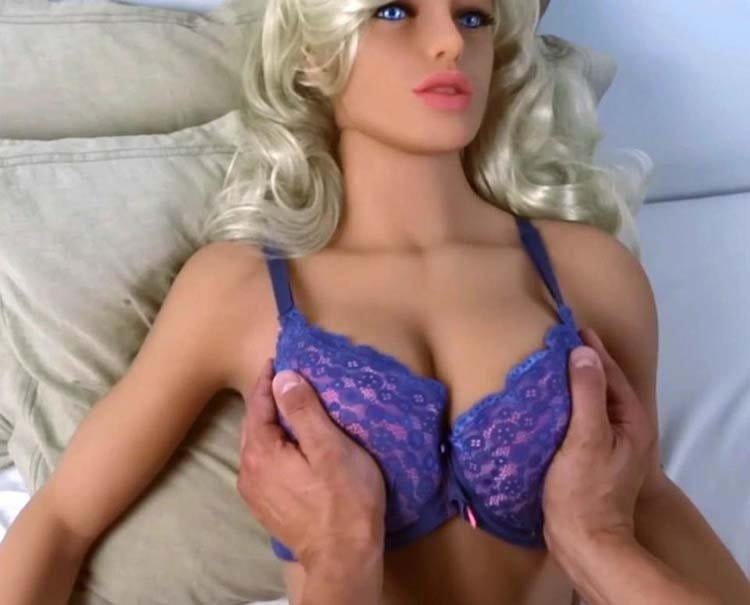 David Levy: "Sex robots will be accepted"
In 2007, English chess master David Levy (a scientist who had important work on artificial intelligence and computer literate at the same time), released a book called Love and Sex with Robots. The book criticized by the USA Today newspaper as frustrating book. The book tells us inevitable for people to have sex with robots.
Levy argues that sex robots and sex lovers will be adopted in the future as well, as the society finally embraces the love and marriage of the same sex (as has been adopted in many countries, though not in the entire world). "Robots love, love to be with other people as normal" says Levy, the prostitution is one of the world's oldest industry it will changed by sex with robots.
The artificial intelligence, in many parts of the world sincerely believe to be the answer to the problem, David Levy, "Robots, will dominate the world in all sexual knowledge published information and will know everything in general. This will increase the number of sexual orientations and sex positions commonly practiced among people."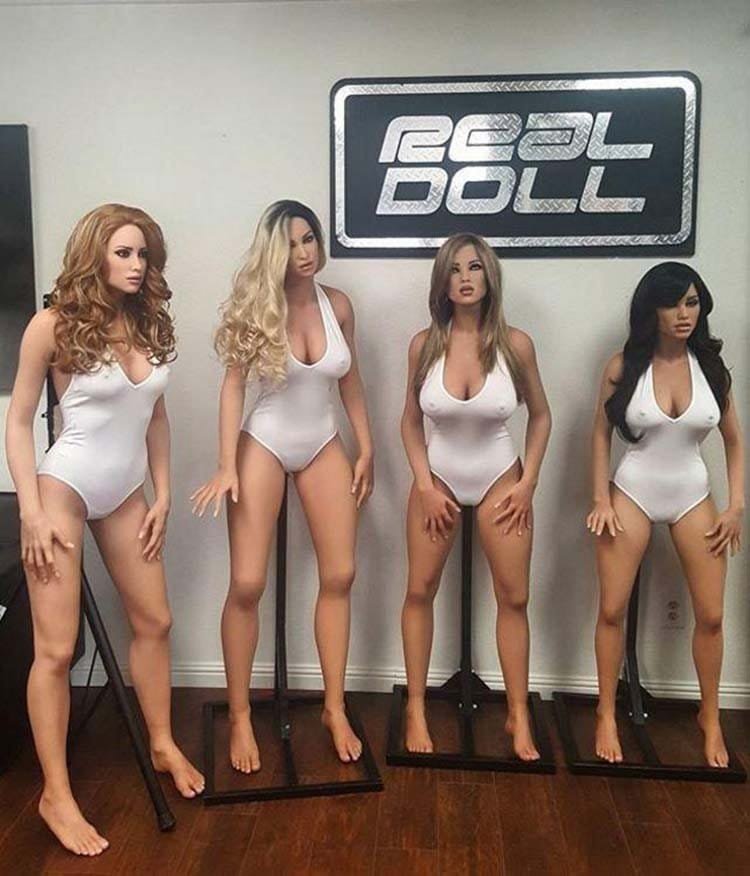 Can sex robots fight against to pedophilia or rape?
Levy says that people who have a loneliness in their lives will have great demand for sex robots because they do not have loving people and those who love them. According to the British chess master, as people get closer together with sex robots, the world will be a lot happier because all the people who are unhappy at this moment will suddenly have somebody. And it will offer a terrific service to humanity.
David Levy claims that it is possible for sex robots to come from the top of these problems by offering use to people with sexual problems such as pedophilia and rape.
An activist against sex robots: Kathleen Richardson
Antropolist Kathleen Richardson is opposed to Levy. Richardson  is working on the robotics ethics in De Montfort University. She manage Campaign Against Sex Robots. She says, David Levy's opinions is not a solution and it comes from insecurity of people. Richardson explains, "Sex is not a solutions for  pedophilia or rape. These people need therapy."
Stating that the purpose of robots developed for domestic use has changed silently in the last 15 years, Richardson said that South Korea has set a goal to have domestic robots by 2020, but it is unclear whether they really are tools to help around the house or to be a companion.
Kathleen Richardson:
The interest in socialized robots is in hyper-capitalist societies driven by neo-liberal ideas. In these societies, people are moving away from each other. In warm living rooms, parents come together to focus on individual screens. With social networks, we communicate with robots and it's dangerous. The development of sex robots will further reduce the human empathy that can only be developed through mutual relationship experience.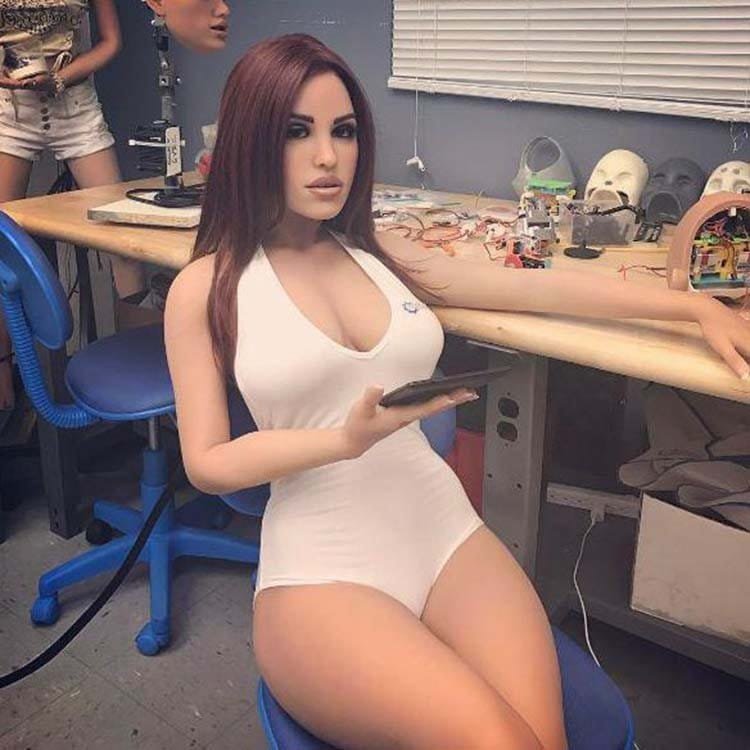 Sex robots can not exist without sexual exploitation
An important part of Richardson's claim is based on the pornography stance. Porn sites getting more visitors than Netflix, Amazon or Twitter. Richardson, the power inequalities represented by sex robots in porn and other problematic sexual phenomena, "You can not imagine that sex babies and robots can exist without prostitution and pornography or child sexual exploitation, and they will not exist without them."
It is not hard to accept this point of view. Sex robots are overwhelmingly shaped by classical pornographic ideals. Women with large breasts, thin belly, cosmetically covered and vaginally narrowed. Sex robots can be turned on and off, silenced. They are vulnerable and programmable. This can turn into a sexual objectification of real life women.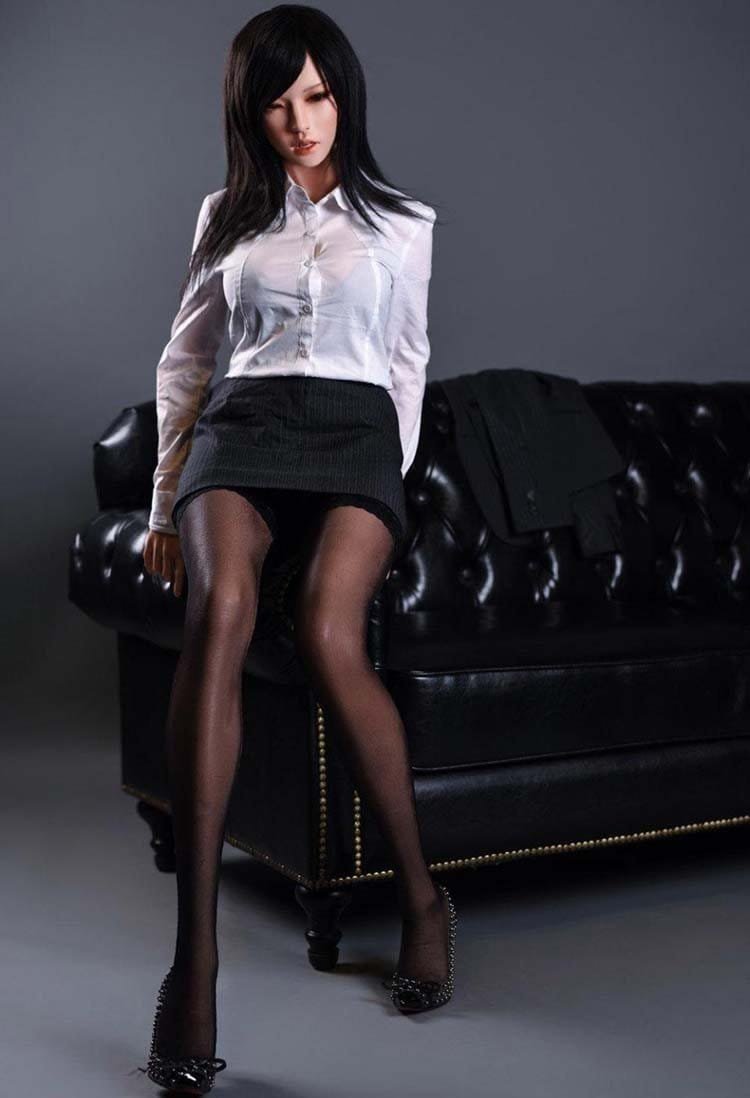 Fake relationships
When false associations arise between sex robots and their owners, they are based on unilateral power structures: user and used. Richardson suggests that when this sexual object begins to be regarded as the norm, people will harm the way they relate to each other.
University of Sheffield's artificial intelligence and robotics professor Noel Sharkey's also some scholars, including considering the risks of sex robots, some in the sense that useful applications may exist.
They can be used, for example, for "sexual healing". They may be useful in treating problems of sexual dysfunction or social anxiety related to sex. Sharkey's rapporteur writes that sex robots can be used to prevent the isolation of elderly or elderly lonely people. "Nobody claims that sex robots are going to be all over for all sexual concerns or difficulties" he says in the study. However, in this study, there is a treatment recommendation that should not be ignored.
Kathleen Richardson disagrees: "We are not machines, we are different from each other, we need each other, we depend on each other, we trust each other, and our humanity is revealed through our relations with each other."
Sex robots can reveal a new type of sexual addiction
Although these robots are claimed to be a boon for the lonely or handicapped men, experts are not convinced of the benefits of collecting. Psychotherapist Dr. Thaddeus Birchard, artificial intelligence are concerned with sexual addiction may arise a new kind of robot. She is the clinical director of the Marylebone Psychological Therapy Center. Birchard, your sex robots it would be another way of expressing sexual addiction. Psychologists are also warned about the spread of sex robots.
According to Robot expert Joe Snell sex robots can become addictive. He says that the droids can be programmed so that their owner can meet their sexual fantasies and that they can enjoy more of the real human sex. From St. George's University Hospitals NHS Foundation Dr. Chantal Cox-George and King's College London Professor Susan Bewley says there is little evidence of the potential benefits of the machines.
Futurologist Dr. Ian Pearson claims that people may start to fall in love with the machines in the near future. By 2050, he believing that human love will leave behind the shadows. Sexologist Lev Shcheglov has concerns that sex robots are a serious danger to humans and says: "Sex with a robot is an imitation. It can lead to psychopathic disorders and isolation. Sex with robots does not bring a real emotional impact to a person's life." According to scientists with this belief, sex with robots it can become a serious problem.
Sex robots or love robots?
At the beginning of the article we mentioned. Realbotix a company called California produce "have artificial intelligence, robotics, touch sensors sex robot named Realdolls. Realbotix' the first commercially sex robot is Harmony. A project that has been going on since 2014. Now Harmony 3.0 on the market. This area is operating with.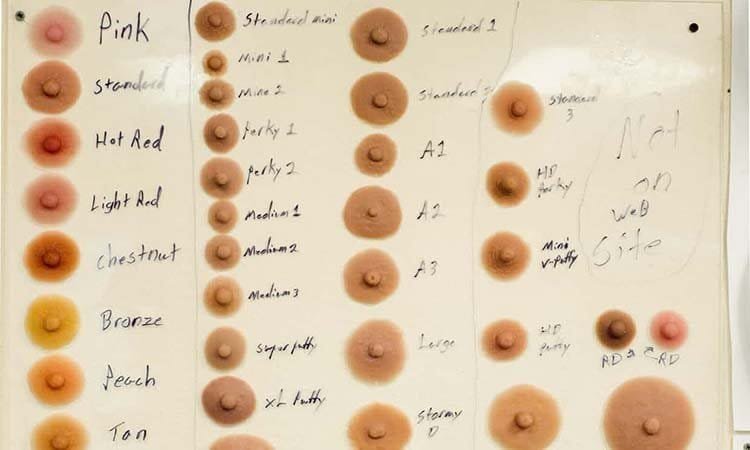 Realdolls sex robots, due to privatization are sold at the price of £7,600 to £15,200. Realdolls, as well as different sizes and body types, including a wide range of 50 different type of nipples is located. What's more, Harmony has a number of different "personality" types. Such as a healthy "happy" mode , a more calm "sensual" mode , "chatty" mode and "shy" mode.
Also True Companion company produce sex robot named Roxxxy. Roxxxy is only $9,995. Roxxxy's having sex with user, if the user makes to correctly flirting. If the user ignores the feedback given by Roxxxy, the robot turns itself off and the interaction does not go away. The company's motto is "Always open and ready to play". Roxxxy's creator Douglas Hines, says "She does not sweep the house or cook meals, but doing almost everything."
Another sex robot is Samantha. If the user does not respect him or she gets bored with his user, she says absolutely no. The investor of the robot Dr. Sergi Santos describes this feature as a dummy mode. This mode does not mean that the user can not have sex with Samantha. Only Samantha does not respond to the user physically or verbally. Santos sells sex babies for $7,000. The latest version contains non-toxic skin material and "reduced smell".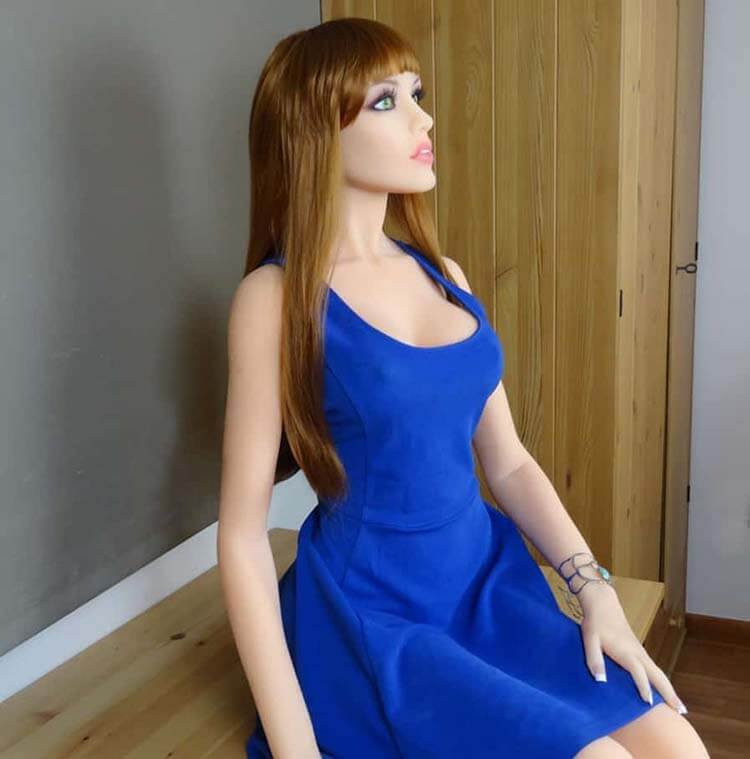 Sex dolls brothel opened in Paris in February 2018
While people talking about sex robots would be useful or harmful, a brothel serving sex dolls house opened up in Paris. The club has a few rooms. It serves customers with silicone sex toys. In January 2018, a sex dolls brothel also opened in England and there is a "try before you buy" option was offered to customers. London's hall costs £50 for half an hour and £130 for two hours.
Can sex robots do housework?
A Chinese sex robot maker has produced a sex robot that will roast your ears and even wash your dishes. Sex robot named Dalian produced by the companies named EXDOLL also a digital assistant like Amazon Alexa or Apple Siri. But the creators say that the main purpose is to provide owners with physical comfort.
A very popular topic in the series and cinema sector
Recently, some TV series where humanoid robots appeared came to the screen. Channel 4's Humans and HBO's critically acclaimed Westworld. The Stepford Wives (the novel published on 1972) and both are examples of film shot in 1975 and 2004. Ryan Gosling, in 2007 Lars and the Real Girl movie acted a chracter who bought a sex babe from the internet loves it.
But sex robots are just a subject for movies. They are real assets that are sold commercially. They are anthropomorphic robots designed to provide people with sexual satisfaction and are increasingly entering into human life.
What could be the future?
In summery, we've been explaining everything about you and sex robots. It seems that sex robots will be on the agenda much more in the near future. Inevitably develops artificial intelligence, robots will enter into more people's lives.
And inevitably attractive robots in human form will be produced. These robots will be friends for people who are becoming more isolated in today's society. However, when it is a machine that can be considered a subject, the exposure of these machines to all kinds of sexual torture and violence by people in the future may cause ethical and legal problems.
As Westworld's machines as they can possibly rebelled against these unlimited exploitation. These may seem a very distant future for you. But do not be surprised if you see people married in love with their robots in the next 10 years. Humanity is going to a different place than ever. This place is good or bad. Time will show us everything.